Living with diabetes can be a difficult journey, but Calgary Drug Mart is dedicated to providing you with the right assistance and resources to make it more manageable and less stressful. Effective diabetes management becomes a necessity if you want to continue on your path to good health. Let's explore the wide range of services Calgary Drug Mart has to offer for you to manage diabetes in order to lead a happier and healthier life.
What is Diabetes Management?
A good understanding of diabetes is essential for managing it successfully. Diabetes is a long-term medical illness that affects the body's ability to process glucose, resulting in high blood sugar levels. Diabetes comes in a variety of forms, such as Type 1, Type 2, and gestational diabetes. Each type brings particular challenges that must be treated with special care. Almost every part of your body can be affected by diabetes. You must therefore control your blood sugar, also known as glucose, or blood sugar levels. Diabetes can lead to a number of health issues, so controlling your blood sugar, blood pressure, and cholesterol will help you lead a healthy life.
Why is Effective Diabetes Management Important?
Maintaining control of your diabetes is crucial for both your present and future health. Avoiding high and low blood sugar levels is only one benefit of managing your diabetes; the other is protecting your long-term health. A variety of complications, such as heart disease, kidney troubles, visual problems, and nerve damage, can result from diabetes that is not controlled. The secret to lowering the risk of these consequences and enjoying a higher quality of life is effective diabetes control. You will experience instant advantages such as more energy, less fatigue and thirst, less frequent urination, quicker healing, and a decreased chance of skin or bladder infections when you maintain blood sugar levels that are close to normal. Making managing your diabetes a top goal enhances your quality of life and lowers the chance of health concerns caused by this condition.
Factors Affecting Your Blood Sugar Levels 
Food –

A healthy life, whether or not you have

diabetes

, begins with

good nutrition

. You must understand how foods impact your

blood sugar levels

. Not only is it what you eat, but also how much you consume and the combinations of different food types you consume.
What Can You Do? 
Aim for balanced meals: Plan your meals to include a mix of starches, fruits, vegetables, proteins, and fats. Choose healthier carbohydrates like fruits, veggies, and whole grains, which have fiber that helps keep your blood sugar levels more stable. Pay attention to the types of carbohydrates you choose. Consult our healthcare professionals for food advice and balance.
Exercise

Another important aspect of your

diabetes management

plan is physical activity. Your muscles use sugar (glucose) as energy while you exercise. Your body uses insulin more effectively when you exercise frequently. These factors work together in order to effectively reduce your blood sugar levels. The duration of the impact increases with the level of difficulty of your workout. However, even simple tasks like housework, gardening, or standing for a long period of time might lower your blood sugar.
What Should You Do?
Consult your doctor about an exercise schedule. Find out from your doctor what kind of exercise is best for you. The majority of adults should engage in at least 150 minutes of aerobic exercise each week. On most days of the week, try for around 30 minutes of moderate aerobic exercise each day. Your doctor might first want to check your general health if you haven't been exercising in a while before giving you any suggestions. 
Why Choose Calgary Drug Mart To Manage Your Diabetes Effectively?
A wide range of services are available at Calgary Drug Mart to assist you in keeping your diabetes management on track:
Medication Management:

At

Calgary Drug Mart

, we understand the importance of managing your

diabetes

effectively. We offer a convenient

prescription refill service

to ensure you always have access to your important

medications

. Our

expert pharmacists

are available to answer any questions you may have about your

prescriptions

. Our goal is to reduce the risk of missed doses by facilitating regular

medication

intake.
Blood Glucose Monitoring:

For many individuals with diabetes, regularly measuring their blood glucose levels is an essential part of

diabetes management

. If you take insulin, keeping track of your blood glucose levels is especially crucial. Your choices for diet, exercise, and

medications

can be influenced by the results of your blood glucose monitoring. We give you the instruments and instructions required to continually track your blood glucose levels, enabling you to quickly change the way you receive treatment.
Nutritional Advice:

A key aspect of managing

diabetes

is eating a balanced diet.

Calgary Drug Mart

provides

health and nutritional

advice to assist you in making decisions about the foods you eat. According to your specific food preferences and interests, our specialists may offer advice on carbohydrate calculation, recipe suggestions, and food preparation guidelines. With the support of our meal planning tools and nutrition assistance, you may choose a diet that is in line with your goals for managing your

diabetes

.
Diabetes Supplies:

We understand that managing

diabetes

requires consistent access to quality supplies, and that's why we ensure our service is reliable as well as affordable. You can get your complete

diabetic supplies

at

Calgary Drug Mart

including glucose meters, test strips, and insulin.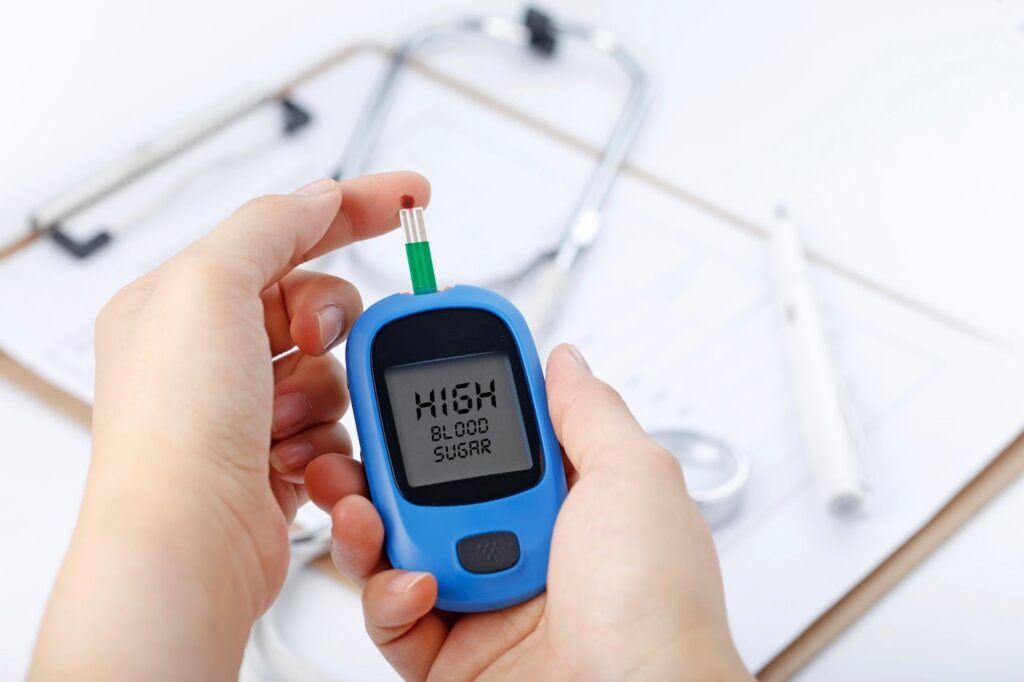 Calgary Drug Mart is more than a pharmacy; we are your trusted partner in managing diabetes. We are dedicated to supporting you on your diabetes management journey. Our services, expert advice, and continuous commitment to your well-being make us your trusted partner in diabetes management.  Take the first step towards effective diabetes management by visiting Calgary Drug Mart today. Begin today on the path to a healthier tomorrow.