Traveling
with a baby can be a thrilling yet a challenging adventure, as parents have many things to consider, from packing diapers to ensuring a secure
trip
. However, when you have an infant, older baby, or toddler in tow, some extra preparation is needed to guarantee a safe and comfortable journey. This is where
Calgary Drug Mart
comes to the rescue! Our
travel consultation service
is here to make your journey with your child as convenient and enjoyable as possible. We'll look at how
Calgary Drug Mart
can help you prepare for your next
adventure
with your baby. At
Calgary Drug Mart
, we understand that
traveling
with an infant can create alot of pressure due to all the essential things to be considered regarding the
child's safety
. Our experienced pharmacists are here to provide personalized guidance and support catered to your specific needs. We stay updated on the latest
travel health
and
safety
recommendations and are prepared to assist you in addressing all the challenges of
traveling
with your
baby
.
How our pharmacists can assist you?
Advice on

Vaccination

and

Immunization

– One of the most important factors of

traveling

with an

infant

is ensuring that they are protected against potential

health

risk at your destination.

Calgary Drug Mart

provides your

child

with

vaccination and immunization

advice

. We'll help you understand the recommended

vaccine

s for your destination and make sure your

child

has all the necessary

shots

.
Traveling with Your Infant

in

Safety

– The safety and comfort of your baby during the journey is of the greatest concern.

Calgary Drug Mart'

s

travel consultation service

provides expert advice on infant safety in flight and on the road. We can assist you in receiving the proper

child safety

seat for your flight as well as provide tips for a safe and comfortable journey.
Medical Supplies

and

Medication

– When traveling with an infant, it is crucial to have access to the necessary

medications and medical supplies

. At

Calgary Drug Mart, we

can assist you in putting together a travel-ready

health kit

, which includes

over-the-counter medications

and

first-aid supplies

. We can also advise you on any

prescription medications

your infant might require during your

trip

.
International Travel and Travel Documentation –

Traveling with an infant

often involves dealing with a lot of paperwork, including passports and visas. Our expert pharmacists at

Calgary Drug Mart

can assist you in understanding the necessary travel documents for your child, ensuring a smooth journey. We can also advise you on any special requirements for international travel with a baby.
Peace of Mind for Parents – At

Calgary Drug Mar

t,

our

travel consultation service

is designed to provide parents

traveling with infants

with peace of mind. Our professional advice and assistance ensure that you are well-prepared for the journey ahead. We take all the stress out of planning and give you the confidence to create lasting memories with your

child.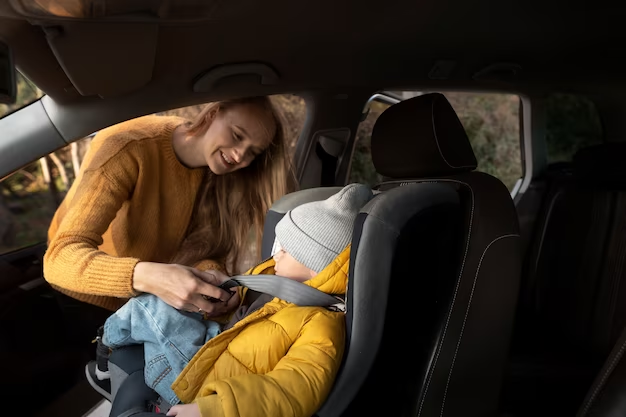 Planning a trip with an infant does not have to be difficult. Maintaining a vaccination schedule is essential for keeping your child healthy throughout their life, including when traveling. Allow Calgary Drug Mart to be your trusted partner in making your baby's travel experience an enjoyable and stress-free adventure.  Remember that there is no age limit for travel, but it's essential to take extra precautions when traveling with infants since their bodies have yet to develop natural immunity. Before planning any trip, consult with your child's healthcare provider to determine the necessary vaccinations for your child. Family travel allows you to create wonderful memories that will last a lifetime! Enjoy these exciting moments, whether you're going to see your grandparents, taking an epic road trip, or going on a long vacation. Contact us at Calgary Drug Mart today to schedule up a travel consultation and start on an unforgettable adventure with your precious bundle of joy.
Contact us today for expert infant travel advice and set out on a worry-free journey with your little one!